My son's teacher is amazing, so I knew I wanted to make her something extra special for Teacher Appreciation Week. With the help of our parents, and every child, I helped to create this adorable tote bag for her.
Since she is on the "green team" for our school and enjoys getting the kids outside in nature, I thought I would use a nature theme for her bag. On the front of the bag, I painted tree branches and sewed on 23 tiny green leaves. Then, each of the kids put their thumbprint on a lighter piece of fabric that was attached to each of the green leaves (with Heat n Bond tape).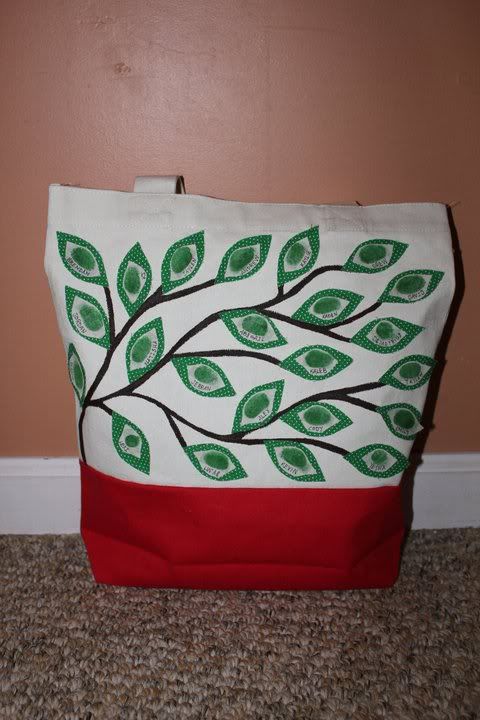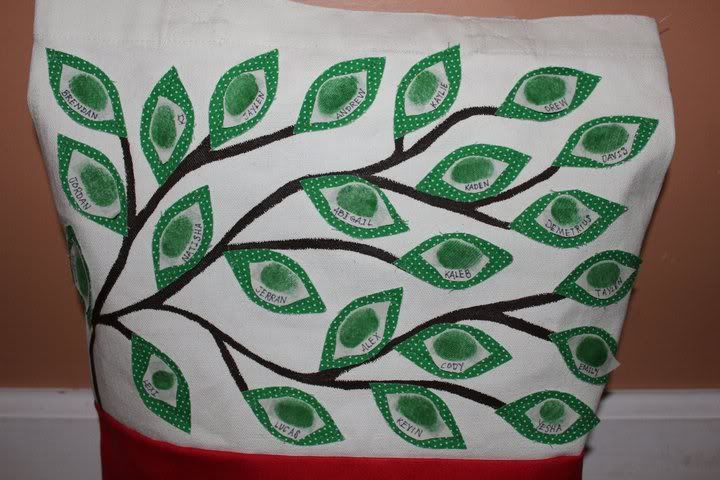 On the back, I embroidered the school year onto a piece of fabric and stitched that onto the bag.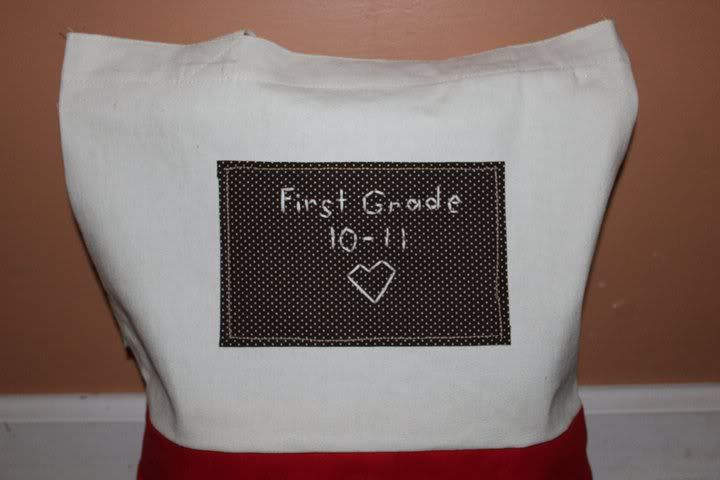 Our school's PTA put together a "Favorite Things" binder, where each teacher filled out a sheet with a list of their favorite things. So, we took some ideas from her list and added some of her favorites to her tote bag. She loved everything!